Aerialist and Pole Fitness
Brande is originally from Jacksonville, FL, but currently resides in Salem, MA. She has been training and performing circus/aerial arts since 2009. She specializes in aerial silks, lyra, hammock, pole and hoop dance. She got her start with Orange County Aerial Arts/Ruby Karen Project (OCAA/RPK) in September 2009 and still receives continuing education and performs with them to this day. Brande also trained at the New England Center for Circus Arts (NECCA) in their 2013-2014 Intensive Training Program. She has performed with OCAA, CIRCO Etereo, James Morrow/The Movement, Wire Monkey Dance, Elevated Aerial Dance, SHOW Circus Studio, and is a principle aerialist in the Cirque de la Mer Show at Sea World, San Diego. Brande participated in Aerial Arts America's 2nd Annual West Coast Aerial Arts Festival (WCAAF) November 2014. She placed 1st in her category, tissu/silk professional, and 1st overall. Recently, Brande was selected and competed as a finalist in the silks category for the inaugural U.S. Aerial Championships in New York City, February 2015.
Brande is certified in group fitness through the Aerobics and Fitness Association of America (AFAA) and has been teaching aerial arts since 2012. She has received teacher trainings through OCAA/RKP, Circus Arts Institute (CAI), AURA Pole Dance Fitness, and SHOW Circus Studio. Brande has worked with numerous aerial schools and programs around the country teaching aerial and circus classes and specialty workshops including, Circus UP!, Boston University, Aircraft Aerial Arts, SHOW Circus Studio, Aerial Athlete, Bittersweet Studios, OCAA/RKP, CAI. Brande has a passion for circus arts and loves to share her joy of fun fitness and performance art.
Brande has a precious little bunny named Bunilla, whom she loves so much! Bunilla travels around with Brande when she performs and teaches across the country! Bunilla has been to San Diego, CA, Jacksonville,FL and Chicago, IL! Brande loves having Bunilla around because she gives her kisses and makes her so happy!
Check out her website: www.thebrandeshow.com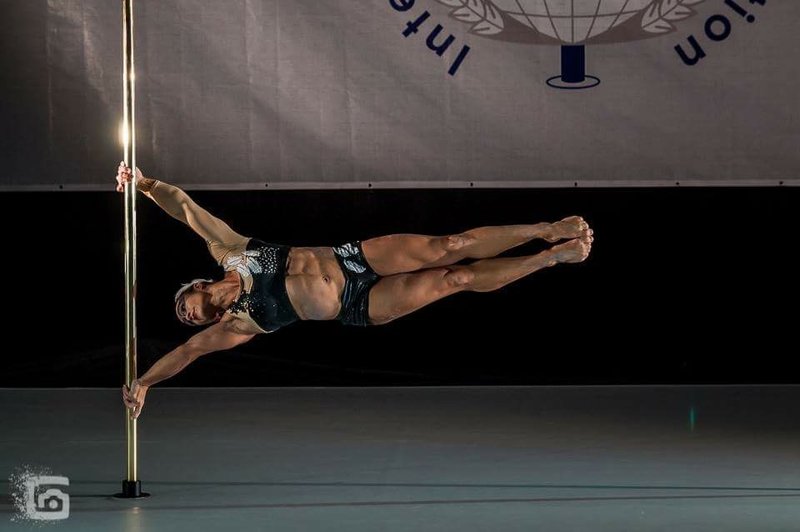 Rafaela Montanaro was born in Sao Paulo, Brazil, into a family of athletes. Her mom was a long runner and sprinter, while her dad was a volleyball player. She stated her career on the young age of 3, when she was taken to her first gymnastics class. She then went on to compete several times in the Brazilian national competition. Then at the age of 11 she moved to Oklahoma for better training opportunities. Unfortunately, the following year she suffered a bad knee injury and decided it was time to give up gymnastics. Rafaela then dedicated herself to different styles of dance and a few different sports, but missed the acrobatic side. It was always calling to her. Therefore, at the age of 16 she joined the local circus school. At 17 she was accepted at the prestigious Ecole Nationale des Arts du Cirque in France. But due to family issues, she only got to attend the school for 1 year. She then trained kungfu and even made the national team in 2006! She found pole in 2009 while surfing online looking for circus videos and ran into Felix Cane's performance from 2006. She immediately went to look for a pole class and on the first day, the teacher saw potential in her. The teacher then asked her if she wanted to compete in nationals that was only 4 months away. She said yes and the rest is history...
Amongst her titles there are: Brazilian Champion 2009, South American Champion 2009 and 2012, IPC 2010 and 2012 Pole Fit Champion, IPC 2013 Pole Art Champion, USPSF 2015 2nd place, World Pole Sport Championship 2015 5th place, USPSF National Champion 2016, World Pole Sports Champion 2016.